Get access to this webinar today.
If you'd prefer, you can read the transcript here:
Webinar transcripts - Top features of a Learning Management System (LMS)
Tracy Seward  00:02
Good morning and welcome everyone to the Praxis42 webinar, 'Top features of a learning management system'.
I'm Tracy at Praxis42, and today I'm joined by our expert panelists Mike Stevens, CEO of Praxis42, and a chartered safety practitioner. Mike is one of our Founding Directors and has worked in health, safety, and compliance for over 35 years. His previous roles include being part of the occupational health, safety and fire department at Mercury communications and Cable and Wireless and before that, a consultant at RoSPA.
I'm also joined by Tom Paxman, MD of Digital at Praxis42. Tom focuses on using technology to support our customers' compliance needs, which has led to many innovations in our service offering. Hopefully today we can share some of our expertise and learning with you when we answer some of the questions you've sent in.
Bit of admin for today, your mic will be muted, but there are buttons at the top of your screen where you can ask questions in the chat. That will be addressed in the Q&A session at the end of the webinar. We'll also have some downloads related to the event and you'll be able to share the event on social media. So, we've already had some questions in for the Q&A. If you do want to send a question in during the webinar, we'll do our best to get to it. And any that we don't have time to answer today will be answered and put up on our resources page after today's session. A recorded version of today's webinar will also be available after the event and a link will be sent to everyone who signed up. So over to you Tom.
Tom Paxman  01:39
Thank you, Tracy. Okay, so learning management system. So first, we'll have a little bit of a look at learning management systems, the marketplace and current usage. So, a learning management system or LMS, or as they're sometimes called a VLE, which is a virtual learning environment is a software solution that enables organisations to deliver training content to end users.
These types of systems are seen as integral to employee development as Xero, or sages to accounting or Salesforce to managing customer relationships. So, while there are lots of benefits, efficiencies and cost savings to LMSs, there is one core purpose of an LMS. And that is to deliver training to an audience and record both their individual and collective progress.
Currently in the UK, online learning is the most popular way to learn with over 20% of the population actively using online training of some kind. This includes students, employees, volunteers, and certainly since the start of the pandemic in 2020, online learning has become even more important, for example, helping schoolchildren across the country access their education or employees continuing to develop despite largely being restricted to their home environment.
So, in terms of trending since 2000, the UK online learning market has seen a 900% growth with almost all sorry, half of all UK organisations utilising online content as part of their learning development programme to some degree.
So, building on that, there are lots of platforms out there. And all of them really should have some core features. And some examples of what those are our course registration and delivery. So, by that we mean assigning content to users and delivering that content within a user's profile. In addition to that, we need to have the ability to track and analyse data. So once content is assigned to that learner, the L&D function needs to be able to establish if the user has completed it or not.
When it was completed, what team that you would use a resides in what passing score did they get? How long was the training outstanding for etc. So being able to track and analyse data is important. In addition, they will all usually have Role Based Learning profiles, so aligning the content to a user's role, so they only see content relative to their own learning objectives.
Another common feature is content administration. So, the ability to administer your content, so switching courses on or off or setting retake or refresher periods, easily managing updates, launching new content, all of this needs to be the function of the LMS administrator without having to engage any kind of third-party support.
And finally, communication with users. So there needs to there's often the ability to communicate with individual learners or groups of learners via the platform. So that's concern a common core feature of any platform but there are different types of platforms that exists is the first one we'll look at is cloud based or installed. So, although we're detailing this, actually installed platforms are kind of a thing of the past, really. And whilst there may be many legacy platforms that still exist, it isn't really something that your standard organisation would consider.
I mean, for example, some government or similar type organisations would still pursue them because they have locked down the security of their systems. So, they may still well look at installed platforms, but most organisations would opt for cloud base for all of the advantages cloud base brings. The next type. You may have seen this before open source or proprietary.
So first, what do we mean by that? So open source, this is where source code is freely available to use, develop, change, enhance distribute, without having to pay any third-party organisation for the rights. An example of this would be the Moodle platform that you may have heard of. But making use of open-source code does require a development team.
So, function within an organisation or an outsource, and they would need to install develop, enhance, or roll out this, this source code platform in such a fashion that it's suited to the intended use of the organisation. So, it doesn't come without a cost.
Next proprietary, proprietary software is taken under a license agreement where the intellectual property is retained by the organisation that owns the software. And most commercial platforms fit into this bracket and are used under license-based agreement.
Finally, with free or commercial, so the third type is a free or commercial platform. And this doesn't need much explanation. There are free platforms that exist out there. But again, unless you have that in house team that's able to take that free platform forward, most would opt for a commercial arrangement.
So supported service software as a service agreement. So when you're when you've taken into consideration the type of platform you want, actually start drilling down into so what are the top features we need to look for when we're selecting a platform that's suitable for our, our, our organisation, and here, we're going to list some of the top features as we see them that you would need to look for. And the first one is one that is becoming more and more prevalent, which is third party system integration.
So, your platform needs to have the ability to connect with other systems that you use. An example of that would be pulling HR data, so populating your users by pulling the HR data from your HR platform or pushing learning data back to your talent management platform, or, or even single sign on.
So, the ability to have your learners sign into your one internal system. And that carries that credential into your learning management system. So, there are fewer login hurdles. And these are all types of API's. And they do come at a cost. But there are significant benefits to that investment where you're reducing those hurdles to that access to that information and services.
The next feature is an obvious one reporting, and we mentioned this earlier in the common this is a common thing. But the detail of reporting capabilities is important. And the key to any system is being able to pull out that useful data that drives action.
So, reporting needs to be real time. So up to date, insightful matched against your organisational structure, and most importantly, customizable. And by that, I mean, you can adjust the reporting criteria. So, timeframes, locations, teams, departments, reporting lines, all of that needs to form part of the reporting feature of your system.
Mike Stevens  08:40
That's reporting. There was the overtime people have said, well, can you identify if somebody's actually having difficulty in completing the course? Because it's about maybe about understanding, or having repeated attempts at something? Is there a way that the reporting can identify those sorts of things, which would be something which happens on a day-to-day basis?
Tom Paxman  09:04
Yeah, so that's really good point. So, what I've mentioned there is the kind of macro level support reporting. So, at high level teams, groups system wide, but, you're right, you do need to drill down into each individual's performance. So being able to go into a specific user, and look at their learning history and their interaction, see if you can spot any trends, I suppose why that's important is because we will have different learning styles.
So, it might be that the medium that's chosen here doesn't suit somebody's learning style. And if you as a manager can go in and see that that a user is, for example, struggling to pass a particular course, or is there's a pattern of struggling with content, then then you need to be able to offer that user the appropriate support that might be more suited to their learning style. So yes, the ability to go into that micro level reporting is key. So, it's not just about the bigger picture. It's about drilling down into individuals as well.
So, the next the next feature that you should be looking for is what I'm calling here offline training. So, offline training might be considered a nice to have been able to record offline or classroom-based training. But it can be a real advantage because it helps to keep all those records in one place. And it avoids any extra costs of other purchasing from bolt-ons to HR platforms or payroll systems.
It doesn't have to be too complex; it just needs to have the ability to publish up and coming events, book users onto those up-and-coming events, provide them have any information about that, that classroom-based experience or any pre learning, but also record the fact that they attended and have a record of that in their profile.
Next, personalised user profiles. So, for any platform or training strategy to succeed, content must be specific to the individual's needs. And I've mentioned that a few times already. So, this means training needs to be relevant to their role. And while most platforms do allow this to happen via like a bulk setting, or a bulk upload aligning courses to groups, etc., or locations or teams, some platforms will also provide needs analysis tools that can automatically assign content or training to a user in response to how they're answering a needs analysis questions.
And personalization isn't just about content, it's also related to progress. So, the front and centre of any platform needs to be the users progress along their learning journey on their on their on their homepage. And this can be presented as a to do list or a progress gauge chart. But every learner needs to clearly know what is expected of them every time they log in, and how far along that journey they are.
So, the next feature here is what we call complete content control. So content, which goes beyond learning, you need to be able to host all your materials on your chosen platform. And those materials could be videos, documents, policies, podcasts, infographics, pictures, all those kinds of supporting materials for any kind of learning activity. And it's important to have administrative control over that.
So, you can determine who sees what and when. And being able to provide that blended approach really helps support the different learning styles individuals can have, which ultimately drives user engagement. So, you should have the ability to determine if the supporting material is mandatory for completion, or if it's just a supplementary piece of content. And finally, the ability for users to download that material that supporting material was in case it's required as a document for going forward for activities.
Next mobile friendly, fun needs little explanation. But whilst you could argue the mobile phone isn't the optimum medium for, for online learning, it is still used by a significant proportion of the audience base, and it can't be ignored. So those people could be those that are taken advantage of doing training on the go.
So, downtime when they're travelling, or outside of the work environment, or even field-based users that don't come into the office. It's one of the great advantages of online training and content, he's being able to reach those people. So, the platform and the content both really need to be operable via the mobile environment, because having challenges could really alienate that section of the of the workforce.
Mike Stevens  13:34
Something else in the lights as well, Tom, I think it's important that somebody explained to me, it wasn't something that I thought might also take the credit for it. But they said that having the ability to get to training, when you want it or when you need it just in time training is important.
So, if there's somebody that's trying to remember, maybe a safety activity and how you're supposed to do that safely. Mobile is a great way of doing that because it's just in time. And that's a real benefit from having that capability.
Tom Paxman  14:04
Yeah, and it fits our on-demand approach to life that we've all adopted in some degree. Next, compliance visibility. So, I've referenced this a couple of times headline information is key and it needs to be front and centre at every level.
So as a user, how compliant am I on my training as a manager, how compliant is my team with the training that they've been allocated, or a head of department, but also at the top of the tree? How compliant is the organisation and being able to accurately measure training compliance at any given time? It has obvious benefits in terms of in terms of individual and team performance, but there are other potential benefits as well.
Just an example could be your insurance. Insurers are often willing to take a more positive view on certain risks that are impacted by human behaviour. If there's evidence of training against that behaviour, it's Apple that could be safety or cyber. And essentially, they might be willing to reduce access or even reduced premiums. If you're able to evidence a high level of training, compliance and certain those behavioural activities. So, there are some real advantages there.
Next, we've got assessment tools. And this fits into the bracket of yeah, but what else can the platform do? And there are lots of additional things that platforms can do. But one of the most valuable extras is an assessment tool. And I'm not just talking about testing knowledge at the end of a course, I'm talking about being able to extract and gather information from the user base on things like their training needs, or even a pre learning assessment.
So, ask a question set. And depending on how they answer, you can automatically allocate content based on those responses. But also, it's about assessing activities like travel or maternity risk, or workstation use or driving at work. And the best of these tools is fully editable by the administrator and adaptive as well.
They'll adapt and present questions based on previous responses. So having that kind of assessment tool as part of the feature can add real benefits to the use of a platform. And last, and, you know, possibly the most important is content hosting.
So the ability to host not just content from the platform provider, but also your own content or third party content, as you might not necessarily be getting all of your content from one supplier, you might have one for safety, one for cyber, one for wellbeing, one for financial, and you need the autonomy to be able to source content from your chosen providers, or the best in class for all of them.
One term that is often used when we talk about hosting is SCORM. And see if I can get this right stand for 'Shareable Content Object Reference Model', which is essentially a universal standard that training is built to, that enables it to slot into different platforms, and there are other standards that you might hear reference to. Having a platform that can accept those kinds of standards of universal learning is really essential to be able to not have barriers to what content you want to host and when you want to host it.
So those are the 10 key features. So just in summary, looking at this, it's a massive marketplace, stillness, insignificant and continual growth. As I mentioned earlier, pretty much half of all UK organisations currently engaged in online learning. LMS can be tailored to meet your organisational needs.
So, it's important to establish what those needs are and be quite demanding in terms of tailoring the platform to fit against those needs. Make sure to take time to research and choose the platform that can do that and fit against those needs that you've set out that you need.
So, the integrations, the reporting, etc. And finally, the investment in that fully integrated and accessible platform. It can ultimately drive engagement, which helps to reduce time, save money, and generally provide better user experiences for your workforce. That's, that's everything from me.
Tracy Seward  18:16
Thanks, Tom. Thanks very much. We've had some questions come in. If anyone wants to add any questions to the chat, we can try and answer some of those now. But I'll start off with one of the ones that I've had already. How does an LMS measure transfer of learning into the workplace?
Mike Stevens  18:39
I think I'll take that one. That is an interesting question. Because the whole thing about the LMS is that it has a huge amount of capabilities and could do a lot of different things. But sometimes you need to look elsewhere to try and establish something as important as the transfer of learning or knowledge into the workplace.
So, to do that, I think the main thing to consider is that it's not about the LMS doing it, it's about how do you programme that into what the training programme or the development programme is going to be? And think about how you're going to measure that. And typically, the way that you go about looking for that is to plan observations to see whether there's been changes in behaviour. And that's really the function of management to do that.
So, you need to engage at that early stage that is this training is going to go on how are you then going to measure that through the management function. So things like planned observations, observing people using language and techniques, which have been part of the training, and then also looking at things like improved quality, the results of the output, it is improved, less faults, less accidents or incidents which are occurring are all measures which can be used to say that you can prove that actually, the transfer of learning has gone on.
You could use the LMS to gather that information by using the assessment tools, asking a series of questions of those people which are engaged in the programme as the as the managers observing the learners doing what they should be doing. And that would be about providing that sort of evidence. But, but yeah, that's how I would say you go about doing it, and the learning management system will have a part to play in it, but it's something you need to do outside of the LMS, basically.
Tracy Seward  20:47
Thanks, Mike. Next question. I've heard people mention the importance of gamification. What is that? And is it something that needs to be part of an LMS?
Tom Paxman  20:58
I'll take that one. So, gamification, a bit of a good learning buzzword, isn't it gamification. And I suppose it's often used to help engagement of learners, we're used to it within a course, the use of gamed activities to get learning messages across in terms of a platform. Again, it's a great way of engagement.
Essentially, we're talking about recognition, and reward. So, complete this course, or this series of courses and earn this star or this badge. And often it's more than just about the badge that sits in your profile, it all depends, as an organisation, how you take that badge earn forward, what is the reward? What is the recognition the user would get at the end of it? And absolutely, people do strive towards achieving against the target.
Gamification could also be a progress bar, you know, everybody wants to strive towards 100%. So, if you've got 10 courses, and each course is 10%, you'll see that people are determined to get to the end point. We even see patterns of assessment completions where you can go into somebody's history, and you can see 70% Pass or retake 80%, pass out, retake 90% Pass, aiming to get that 100.
That is an example, really of gamification looking to achieve 100%. So yeah, it's good. You know, there must be style over substance, so gamification with a purpose. And it's, you know, it's really a feature that it's not just an initiative through the LMS administrator, but it's also a commitment for managers as well to, to spread the message and to and to be behind what that that element of gamification or reward or recognition is, and that's about communication with the group measuring performance and providing encouragement, and agreeing what that reward ultimately is going to be.
Tracy Seward  22:50
Thank you. Next question. We have a big CPD programme across various disciplines. Can an LMS help manage that for those involved and would be used as an LMS?
Mike Stevens  23:06
Yes, CPD is a great topic to bring into this discussion because the continual professional or personal development is within most organisations and conform part of the performance review process.
What I think is important to recognise is that CPD is not just about attending a course, and getting a result and getting the certificate because there are things which people will do, which will improve their professional or personal capabilities or abilities.
And capturing those, it can often be a challenging, because what you may have done today in a project or what you achieved today, which take you to another place, how do you record that. And the way to record it is by using the LMS to do that, and you can then use that for your review. At any stage as part of your performance review process. Or if it's a professional body that wants to look at it, you're capturing it in one place, and it becomes a record of what you've done and what you've achieved.
So, a good LMS will be able to do that. And it's about just recognising that using CPD is an important part of most people's careers. So being able to put that into an LMS where you can gather all together and reflect on it, see how you could do something in the future or even plan your CPD over the next 12 months is possible within a good LMS. So hope that sort of answers the question.
Tracy Seward  24:54
Thanks, Mike. That's all the questions that we have now. So, I'd just like to start by saying thank you very much to you and Tom, for joining us today and everybody else. And we'll post any other questions that get asked in the chat. Or if you want to ask any more questions beyond this, then please submit them to [email protected]. A link to the recording of this webinar will go out to everybody that's signed up.
I just thought I would take the opportunity as well to mention our next webinar, which is going to be held on the 14th of December at 11am. We're going to have an expert panel who will be able to answer your questions regarding fire health and safety and compliance challenges faced by you. So, if you have any questions to put to our team of experts, and you want to know what our experts think as we approach 2023, then you can sign up for it now in that link via the chat section that I've just put on this webinar. And we'll also send a link out via email where you can sign up later and also submit your questions.
Last year when we did an end of year panel, we actually had so many questions, we couldn't answer them in the webinar. So, get them in first and foremost, get them in as soon as possible. And we look forward to seeing you next time. Thanks, everyone.
Learning management systems (LMS) allow organisations to deliver, manage and automate online training courses, competence checks, and development programmes to all employees and others.
Using an LMS delivers a range of benefits to organisations, including improved uptake and transfer of learning into the workplace, reduced learning and development costs and fulfilling your compliance requirements.
Managing compliance as part of a safety management or assurance programme is made easy when your LMS does what stakeholders, administrators and learners need to have a great user experience.
Hosted by the Praxis42 team that have more than 20 years' experience developing and operating LMS's, this 30-minute webinar highlights the top features of an LMS, what you should consider when choosing or updating your LMS and what makes a difference amongst all the jargon.
Topics covered include:
Ease of access, content, and systems integations.
Compliance and competence profiling.
Using other resources that help blended learning and to meet compliance.
Use of assessments to check competence.
Guest Speaker
Mike Stevens | CEO | Praxis42
Mike, a Chartered Safety Practitioner, is CEO and one of the founding Directors of Praxis42. He has worked in health, safety and compliance for over 30 years, his previous roles include being part of the Occupational, Health, Safety and Fire department at Mercury Communications and Cable Wireless and before that a consultant at RoSPA.
Mike has worked with clients across many sectors including facilities, construction and retail, supporting and understanding their challenges and then working to create and deliver solutions to support and improve the management of risk and compliance in their workplace.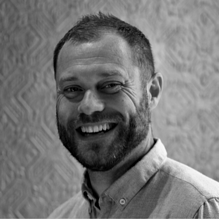 Tom Paxman | Managing Director (Digital) | Praxis42
Tom is Managing Director of Digital at Praxis42, having started his career at Praxis42 as Marketing Director 17 years ago. This depth of experience means Tom has a unique insight into compliance and risk management, having worked with our many partners and clients over the years, to tailor the right service and products to their specific needs.
Toms focus on using technology to support our customers compliance needs, has led to many innovations in our service offering, including our new risk management platform SHINE. Tom's focus is always our clients and providing them with what they need make their risk management simple.