Get access to this webinar today:
This webinar from Praxis42 facilitates discussion amongst our expert panel to answer questions regarding fire, health, safety and compliance challenges faced by our clients and fellow practitioners.
This webinar focuses on questions that are submitted prior to the event, and issues and challenges faced across 2022.
Guest Speaker
Mike Stevens | CEO | Praxis42
Mike, a Chartered Safety Practitioner, is CEO and one of the founding Directors of Praxis42. He has worked in health, safety and compliance for over 30 years, his previous roles include being part of the Occupational, Health, Safety and Fire department at Mercury Communications and Cable Wireless and before that a consultant at RoSPA.
Mike has worked with clients across many sectors including facilities, construction and retail, supporting and understanding their challenges and then working to create and deliver solutions to support and improve the management of risk and compliance in their workplace.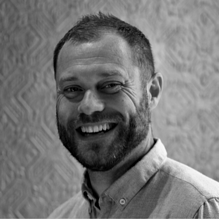 Tom Paxman | Managing Director (Digital) | Praxis42
Tom is Managing Director of Digital at Praxis42, having started his career at Praxis42 as Marketing Director 17 years ago. This depth of experience means Tom has a unique insight into compliance and risk management, having worked with our many partners and clients over the years, to tailor the right service and products to their specific needs.
Toms focus on using technology to support our customers compliance needs, has led to many innovations in our service offering, including our new risk management platform SHINE. Tom's focus is always our clients and providing them with what they need make their risk management simple.