Almost half a million workers have suffered musculoskeletal problems due to activities such as prolonged sitting and repetitive moments in 2021/22, with back pain accounting for 42% of reported musculoskeletal disorders.
Studies have exposed a clear correlation between musculoskeletal disorders (MSDs), poor ergonomics and inefficient office working environments; inappropriate furniture, insufficient rest breaks, and sustained awkward postures contribute to employee absences, costing £2.3bn annually.
Find out more about Display Screen Equipment Training from Praxis42.
What is Display Screen Equipment (DSE)?
Display Screen Equipment (DSE) describes any device or equipment with a display screen, typically office-based computer screens, laptops and workplace mobile devices.
With day-to-day use of DSE, workers can risk specific health and wellbeing problems such as MSDs, upper limb disorders, fatigue, stress and backache if they use poorly designed workstations or DSE equipment, often through a lack of planning and provision of ergonomics workstations, failing to undertake DSE assessments and not providing training.
Employers have an obligation to employees, contractors and others from risk to health, with mandatory employer requirements including:
Assessing workplace health risks.
Managing workloads and the work environment.
Maintaining up-to-date training.
Supporting with assistive technologies where feasible or assessed as required.
Covering the costs of eye tests for employees using DSE equipment.
Read our guide on how to work safely with DSE.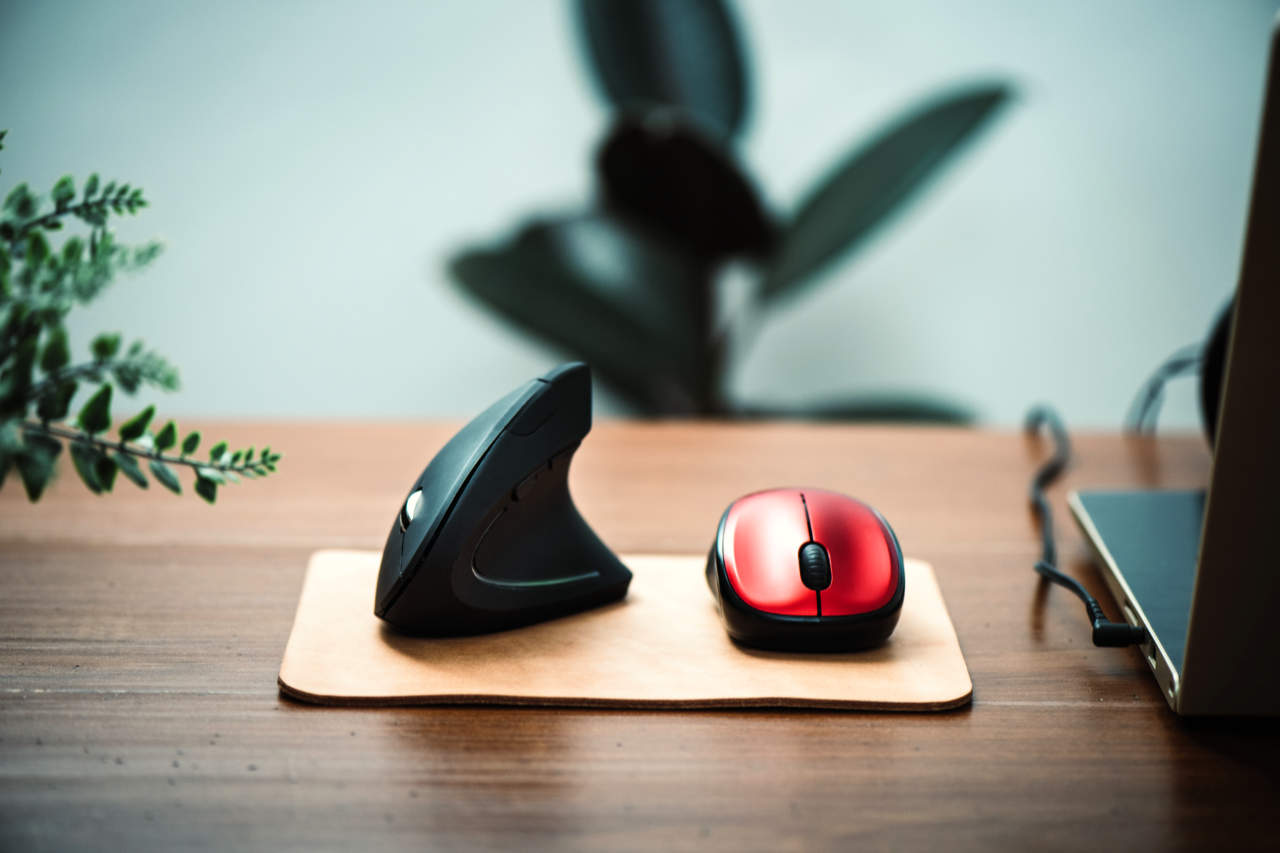 Why are the Display Screen Equipment Regulations (1992) important?
Without regulations to support the regular use of DSE, workers' health may be negatively impacted unless employers already understand the benefits of a workplace wellbeing programme.
The Display Screen Equipment Regulations 1992 helps ensure employers fulfil their legal and moral duties to support employees to work in safe environments. Workplaces compliant with the display screen equipment regulations 1992 encourage a boost in employee morale as well as help to reduce sick absences due to workplace injuries which combined naturally increases productivity in the workplace.
You can earn more about the Display Screen Equipment Regulations 1992 on the government's website.
What are the health risks of DSE?
Incorrect use of DSE or inadequately designed work environments may increase the risk of physical and mental health issues to workers using display screen equipment.
Risks to health can be caused by inefficient workstations such as incorrect seating set-up, insufficient space or poorly set up workspace, lack of awareness on the proper operation of DSE, or lack of regular breaks from interacting with equipment, software and screens.
Incorrect use of DSE may include several health risks to workers, such as:
Headaches.
Eye discomfort.
Fatigue.
Musculoskeletal disorders.
Repetitive strain injuries (RSI) such as carpal tunnel syndrome or tenosynovitis.
Tiredness.
Mental health-related stress, including depression and anxiety.
Workers are not just permanent employees but also temporary, part-time and volunteer employees, contractors and anyone carrying out tasks for your organisation in premises controlled by the employer using DSE provided.
Who do the regulations apply to?
The Health and Safety (Display Screen Equipment) Regulations 1992 apply to all workers who rely on DSE to undertake their work and which forms a significant part of their daily activities for continuous or extended periods.
The Display Screen Equipment Regulations 1992 apply to workers dependent on DSE devices to work, whether they are based in the office, working from home, remote working, or working offsite or using tablets for carrying out work tasks.
The regulations also apply to workers who rely on mobile phones for their work.
Employer responsibilities
The Display Screen Equipment Regulations 1992 detail how employers are responsible for their employees health, safety and wellbeing when working with DSE.
Employers are required to undertake risk assessments to ensure safe working conditions for their teams and comply with legislation and improve wellbeing and reduce risk.
Some of the actions that employers need to take into consideration include:
Undertaking a DSE workstation assessment
This comprises ensuring ergonomic furniture, such as chairs and desks, are suitably adjusted for the correct posture when working with screens, optimising desk space, and ensuring sufficient legroom.
Additional requirements may be providing a footrest and support cushions or other adjustments to ensure a safe working environment following the completion of an assessment. It's essential that the height of screens is considered and any necessary adjustments are made to avoid reflections and glares. Employers must keep all equipment and devices clean and ensure employees and DSE users report any defects or issues to their manager.
In general, DSE assessments must be conducted by someone competent whenever significant changes are made to the equipment, work environment or the nature of the work. For example, if an employee switches roles and is required to carry out more tasks using DSE than previously or moves location or commences agile working, for example.
Taking regular breaks from the screen
Employers must plan work so that employees take regular breaks or changes of activity from working at their workstation; studies have shown that taking short and frequent breaks, five minutes every hour or so, have a much better effect on productivity and employee morale than taking longer intervals after a few hours.
Employers can install break-monitoring software to encourage workers to take breaks from their screens and motivate them to stand, walk or stretch, which may help reduce musculoskeletal problems.
Read our guide on how to spot the signs of work-related stress.
Pay for eye tests
Workers using DSE may be susceptible to visual fatigue and eye discomfort.
Employers must provide employees with eye tests from a qualified optician and must cover the cost of eye tests for employees using DSE if requested.
Employers must inform employees and users of the arrangements they have in place for DSE eyesight tests and the provision of spectacles if prescribed. This is also a topic that forms part of the training needed to be provided for all DSE users.
Employers must show users how to properly adjust their chairs and desks and explain how to sit and work at their workstations to meet good ergonomic principles and achieve comfortable postures. Training covers everything from knowing when to use a footrest to showing them how to set up their home workstation and ensuring the screen is in the right position etc.
Praxis42 IOSH-approved training has been designed by chartered health and safety practitioners and ergonomists to provide essential training that complies with Health and Safety Display Screen Equipment Regulations 1992, guidance and schedule.
Learn more about our Display Screen Equipment training and our DSE Workstation Assessment tool that can help support worker safety and ensure your organisation complies with health and safety legislation, ergonomic principles and wellbeing best practices.
What happens if employers breach legislation
The most common ramifications of inefficient DSE are increased employee absences due to DSE-related injury such as MSDs or stress.
If employees work in prolonged discomfort, this can also decrease morale and result in employees becoming less productive. In some circumstances, failure to comply with the regulations could result in being issued with an improvement notice and being met with potential civil claims from employees.
Find out more about compliance training with Praxis42.