Safety Made Simple – Podcast
Hosted by Praxis42, 'Safety Made Simple' breaks down different health and safety topics and cuts out the jargon, putting it into plain English so they are easier to understand and implement.
This podcast forms part of our content programme which also includes webinars, whitepapers, and 'Risk. Sleep. Repeat.'.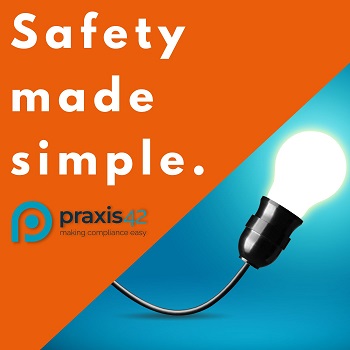 Latest episode
In this episode we look at why we should be reporting and investigating accidents in the workplace and looking at the causes of accidents.

All Episodes
Missed an episode? No problem! Access our Safety Made Simple podcast library.
Get the latest fire, health and safety guides to your inbox!
From our industry webinars and our latest Risk. Sleep. Repeat. podcast episodes to regular fire, health and safety guides, we bring you the best insights and expert advice with our regular newsletter.