Get access to this webinar today.
If you'd prefer, you can read the transcript here:
This webinar, in partnership with Derwent London, covers a proactive approach to establishing a positive health and safety culture in an organisation.
Achieving a positive health and safety culture in your organisation improves safety management performance and positively impacts employee lost time, harm, ill-health and wellbeing.
Joined by guest speaker Clive Johnson (Derwent London), this webinar will cover a proactive approach to establishing a positive health and safety culture in an organisation.
Topics covered include:
The benefits of a positive safety culture
The importance of directors and boards leading and promoting health and safety
Key aspects of an effective culture
Examples of good practice
Speakers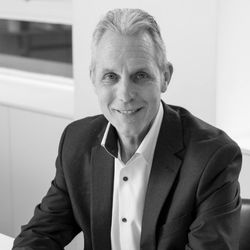 Clive Johnson | Group Head of Health and Safety | Derwent London
An accomplished senior executive, Clive has 10 years' extensive experience operating at board level with blue-chip organisations.
Clive is an expert at improving the health, safety, security, and wellbeing culture of any organisation and creating the right environments for people to thrive. His Mantra is to be risk aware not risk averse.
A past President of IIRSM, Clive now chairs the ConIAN Managing Risk Well Working Group on behalf of the HSE and sits on both Health in Construction Leadership Group and Construction Clients Leadership Group.
Clive was awarded the Freedom of the City of London for his work on health, safety and security and more recently has been asked by the Cabinet Office to be part of their Inclusive Economy Partnership Programme focusing on Mental Health.
Adam Clarke | CEO | Praxis42
Adam began his career in Occupational Health and Safety as an apprentice and is now leading a successful consultancy. Adam's wealth of knowledge and experience comes from working across a diverse range of industries, and he continues to seek new ways to improve health and wellbeing, empowering ownership of risk and utilising technology to make compliance easy.