Get access to this webinar today.
This webinar aims to help organisations understand what their obligations are when it comes to agile and hybrid working.
Agile and Hybrid working is a topic which has become particularly relevant, taking centre stage over the last year in many organisations.
This webinar will provide an insight into understanding what needs to be considered when organisations are forming their agile or hybrid working approach, so it works not only for the business, but for the employees too.
Topics covered include:
Overview of current and potential future employer obligations for agile working
Considerations with an agile workforce
The HR considerations for agile working
Using technology to help manage agile working
Speakers
Adam Clarke | Managing Director (Consulting) | Praxis42
Adam is Managing Director of Consulting at Praxis42, having started his career as an apprentice in Occupational health & safety nearly 20 years ago. Adam has previously worked as a Health and Safety Consultant, Trainer and Director.
Adam is passionate about improving health & wellbeing, empowering ownership of risk and utilising technology to make compliance simple. Adam works with his clients to understand the organisations challenges and then supports them in understanding their compliance needs, tailoring bespoke solutions to fit.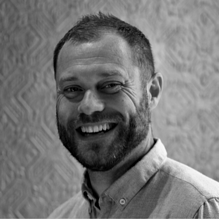 Tom Paxman | Managing Director (Digital) | Praxis42
Tom is Managing Director of Digital at Praxis42, having started his career at Praxis42 as Marketing Director 17 years ago. This depth of experience means Tom has a unique insight into compliance and risk management, having worked with our many partners and clients over the years, to tailor the right service and products to their specific needs.
Toms focus on using technology to support our customers compliance needs, has led to many innovations in our service offering, including our new risk management platform SHINE. Tom's focus is always our clients and providing them with what they need make their risk management simple.